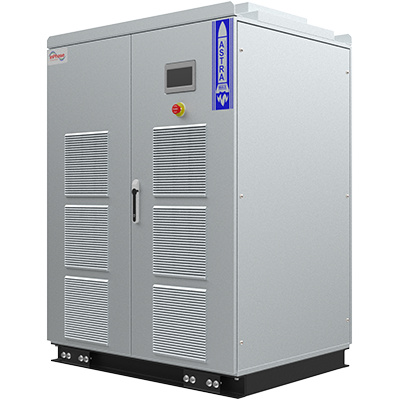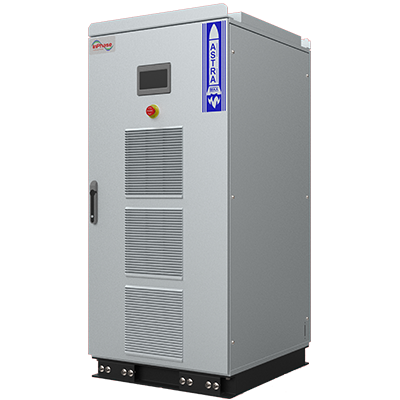 | | |
| --- | --- |
| Solutions | 30 Amps to 30000 Amps |
| Voltage | 480V to 690V |
| Types | 3Ph3W/3Ph4W |
| Harmonics | Up to 61st Order |
ASTRA ®
Active Harmonic Filter


Best Power Quality Solution
3-Level Topology
Extremely Efficient – 98%
Low Losses
Hybrid compensation
Auto Voltage stabilization
Eliminate grid resonance
Dual quad core DSP Processor 
Inbuild cloud connectivity
Steel
Cement
Textile
Railways and so
The indigenously developed InPhase range of ASTRA harmonic filter is a 3-Level IGBT based Active harmonic filter.
It is a one stop guaranteed solution for a range of PQ problems like harmonics, Reactive power management & unbalance compensation. These robust filters are built to effortlessly endure the extreme climate conditions of the country.
These rugged filters are used in applications ranging from steel, cement, textile, foundry, pharma & other major industries.
ASTRA filter is designed for powerful performance & is adaptable to wide voltage applications up to 690V AC. ASTRA filters is a unique multi-level efficient system with harmonic solution up to 61st order, reactive power compensation close to unity PF & unbalance compensation.
It is built with high level processor with best-in-class user interface enabling remote monitoring for efficient energy management system. The list of benefits of this extraordinary product goes from the eradication of penalties to lessening Energy costs.