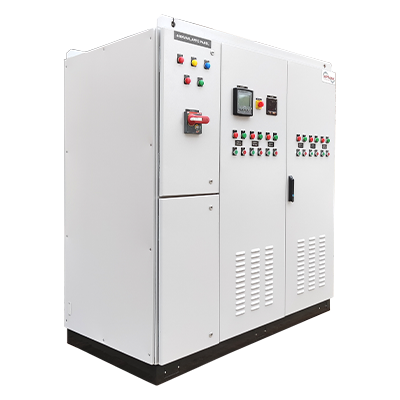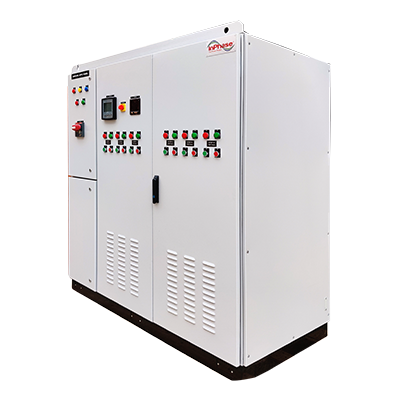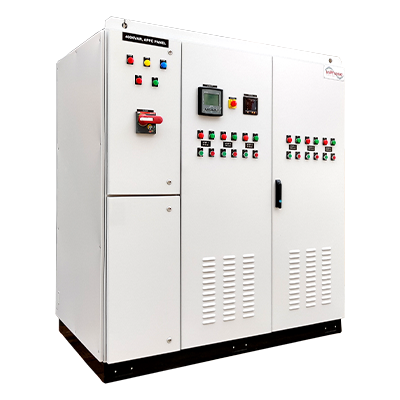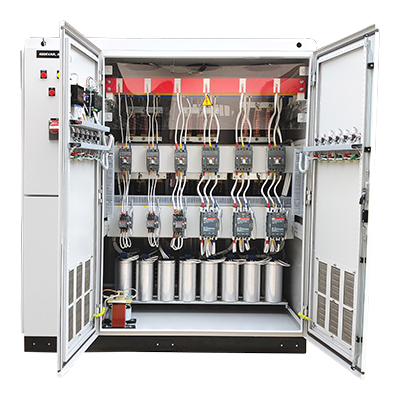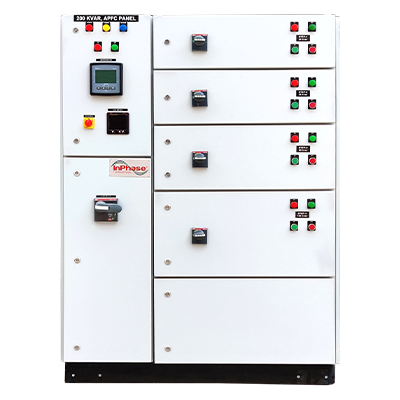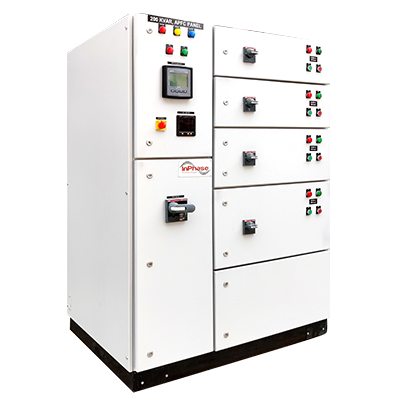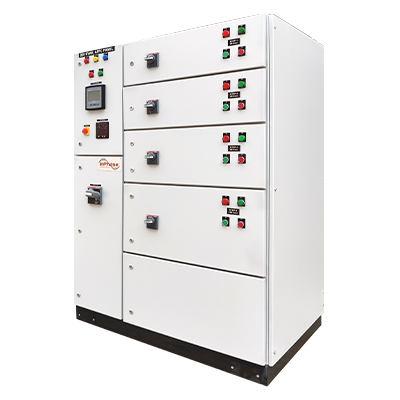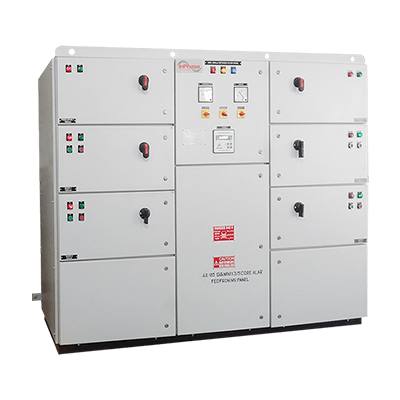 | | |
| --- | --- |
| Rating | 100 Kvar to 1550 Kvar |
| Voltage | 380V to 690V |
| Switching | Contactor Switched |
ASTRA ®
APFC


Power Factor Improvement the Conventional Way
Advanced microprocessor for Power factor Control
MPP/APP Gas filled/Oil Filled capacitors 
440V/525V supported capacitor voltages
Detuned to avoid resonance
Extended long life with specially designed reactors
Complete analysis of customer system before design
Switchgear used such as contactors, MCCB conform to International and Indian Standards
Compartmentalized/Non compartmentalized design options
Power cables suitable for high temperature
Rugged panel design for long life
For all kinds of Industries to achieve Power Factor Improvement under normal conditions
APFC, an Automatic Power Factor Control, is conventional & old technology consisting of various steps of capacitors that can be switched ON and OFF based upon load demand. APFCs are used only for Reactive power compensation & reduce apparent power demand.
The Power Factor Controller even offers information regarding the network characteristics just like Active, Voltage, reactive power, power factor for the clients to comprehend.
The system commonly incorporates Power Capacitors, Controller, and relay circuits. The switching system of this is dependable upon the kind of compensation. The advanced microprocessor for power factor control can provide complete analysis of the customer system prior to design recommendation is the amazing feature that will undoubtedly impress you. This product's best feature is its panel designing is extremely simple for user handling & it is a cost-effective solution.